Resolve to Get Involved
Thursday, February 21 (rescheduled from February 7)
5:30 – 7:30 p.m.
Ramada Inn Marquette
Grow & Lead has partnered with 40 Below for an evening of networking aimed at engaging young professionals in the nonprofit sector. Whether you're looking for short-term volunteers or board members, this event is for you! We will play "match-maker" between your organization's needs and young, professional volunteers interested in boosting their resumes and impacting their community.
A booth at this event is $15. Appetizers will be provided. A cash bar will be available and 40 Below members will receive a drink ticket.
Skillbuilders

at NMU
| | |
| --- | --- |
| Making the Most of Student Volunteering and Internship Experience | |

Tuesday, 2-19-2019
5:00 – 6:00pm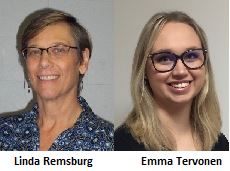 Grow & Lead staff will facilitate a Skill Builder workshop that brings volunteer coordinators and prospective and current NMU student volunteers/interns together in small groups to apply best practices to scenarios commonly faced in volunteer opportunities and internships. Whether you're new to engaging student volunteers or you've been working with them for years but would like to do it better—or even if you don't know where to begin to tap into this valuable community resource—this free session is for you!
Location: Back Room, 1213 University Center
| | |
| --- | --- |
| Nonprofit vs. Business: Choosing between a 501(c)(3) and L3C | |

Thursday, 3-14-2019
5:00 – 6:00pm
Have you ever dreamed about starting your own nonprofit or business with a socially conscious mission? In this Skill Builder!, we will explore what it takes to start both a traditional nonprofit, as well as an L3C, a flexible business model that incorporates a traditional LLC and nonprofit principles, as well as the differences between the two. It's never too early to begin to prepare for your big idea.
Location: Back Room, 1213 University Center
Monday, 4-8-2019
4:00 – 5:00pm
The Census is essential in determining the amount of funds appropriated to each area in the United States. For the first time ever, in 2020, the census will be taking place primarily online. Grow and Lead Community and Youth Development is a nonprofit in Marquette that has been appointed as one of the nationwide task forces entrusted to reach the "hard to count" populations spread across the Upper Peninsula. Come and learn why the census is directly connected to meeting people's basic needs, understand the strategies being employed to reach populations weary of the census or who have limited access to it, and find out how you can help us make sure the Upper Peninsula is accounted for in our next state and national budget! Attendance at this workshop will apply for Civic Engagement towards the Citizenship Edge in Superior Edge.
Victoria is a Capacity Builder for Grow and Lead and Abi is a Storm Block in the SLFP.
Location: Back Room, 1213 University Center
Member Masterminds
Just for for a Grow & Lead member-only opportunity to discuss a specific nonprofit management or youth development topic. Each session will include a subject matter expert who will celebrate your wins and help you brainstorm ideas in areas that are challenging. This webcast is interactive. Mastermind participants will be unmuted and a facilitator will be asking questions of the group. Membership with Grow & Lead will be verified before confirmation will be sent.